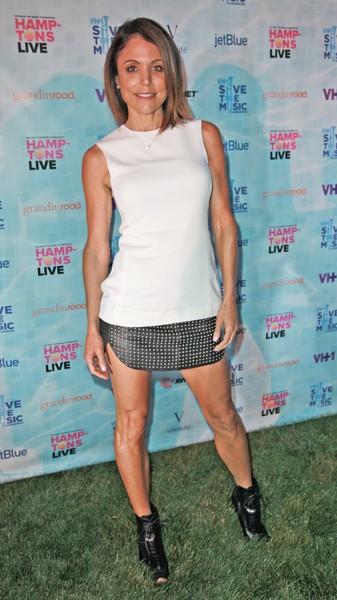 Bethenny Frankel has been going through a painful divorce over the past couple of years. Bethenny has been going through her divorce longer than she was married and these days, she just wants the divorce to come to an end. Even though she is no longer speaking to her ex-husband, it is tough for her to watch her co-stars deal with their marital issues, including Jules Wainstein. According to a new report, Bethenny Frankel is now revealing that she doesn't envy Jules' situation, as she was very upset with her husband.
"That dinner with Jules and Dorinda was actually painful. This was Dorinda getting all lit up and waxing poetic with metaphors for days," Bethenny Frankel explains in her blog, adding, "It's looking like Jules and Michael are having some trouble in paradise. That I don't miss, and that I don't envy. I do "suck at relationships," but I'd rather be solo than feel like that. Tensions have arisen over there. John was trying to break the tension, and at that dinner, he was definitely my favorite Housewife."
Regardless of the marital troubles, Frankel is really enjoying this season of The Real Housewives of New York. She enjoys watching her co-stars fight and she doesn't mind being a part of the drama herself.
"What can I tell you? The ratings are flying, the drama is real, and I give zero f—s if people love or hate me. This is a reality show and in dealing with this particular group of women, THIS is my reality," Frankel revealed, adding, "I'm happier than ever and enjoying the success of the show. I give it my truth, and that's all I can promise."
What do you think of Bethenny Frankel's blog about the show? Do you think she's excited about sitting down the reunion, so she can share her thoughts even more?