Bride Lost Her Son Before She Got Married. Then A Stranger Shows Up At Her Wedding
July 12, 2017

"I knew about this surprise but nothing prepares you for the beauty of this moment," Amber of Love Adventured Photography wrote on Facebook.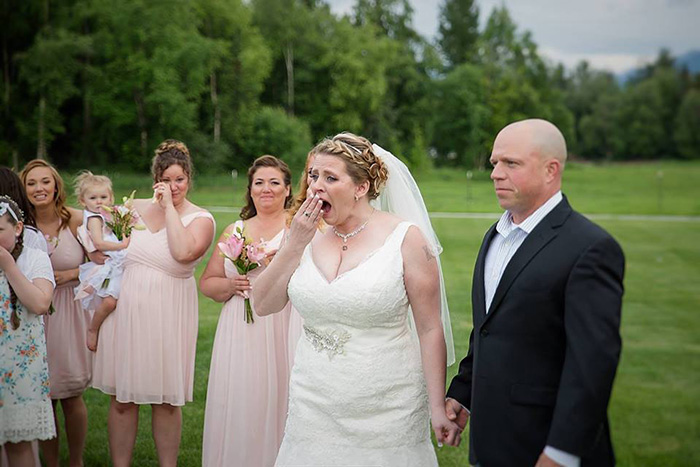 Photo credit: Love Adventured

"I met a man named Jacob Kilby yesterday who is alive because of a heart transplant received from this bride's son Triston. Her son couldn't be here for the wedding day but Becky's groom Kelly Turney, surprised her by flying Jacob up to Alaska to stand in as a groomsman, carrying Tritson's heart.

Kelly stopped the ceremony to introduce Jacob to Becky for the first time."

Photo credit: Love Adventured

"Everyone was so moved by this and I had to share this amazing story.

I had the pleasure of hearing Jacob share his gratitude and plans for a heart healthy life to Triston's sister before the ceremony.

I am so blown away by his story and his amazing outlook on life. You couldn't ask for a better recipient to receive such a gift."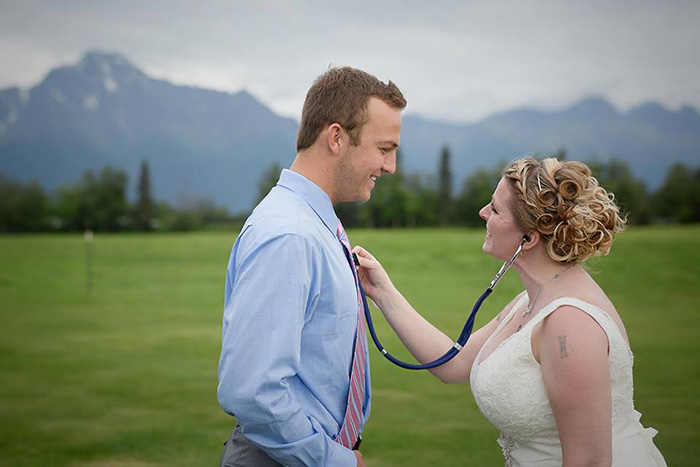 Photo credit: Love Adventured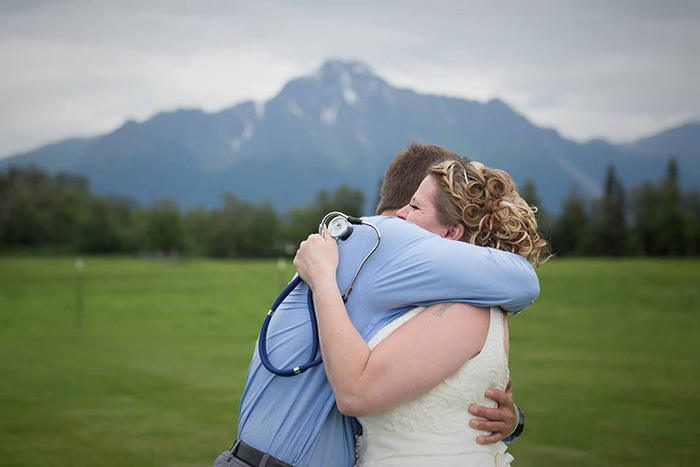 Photo credit: Love Adventured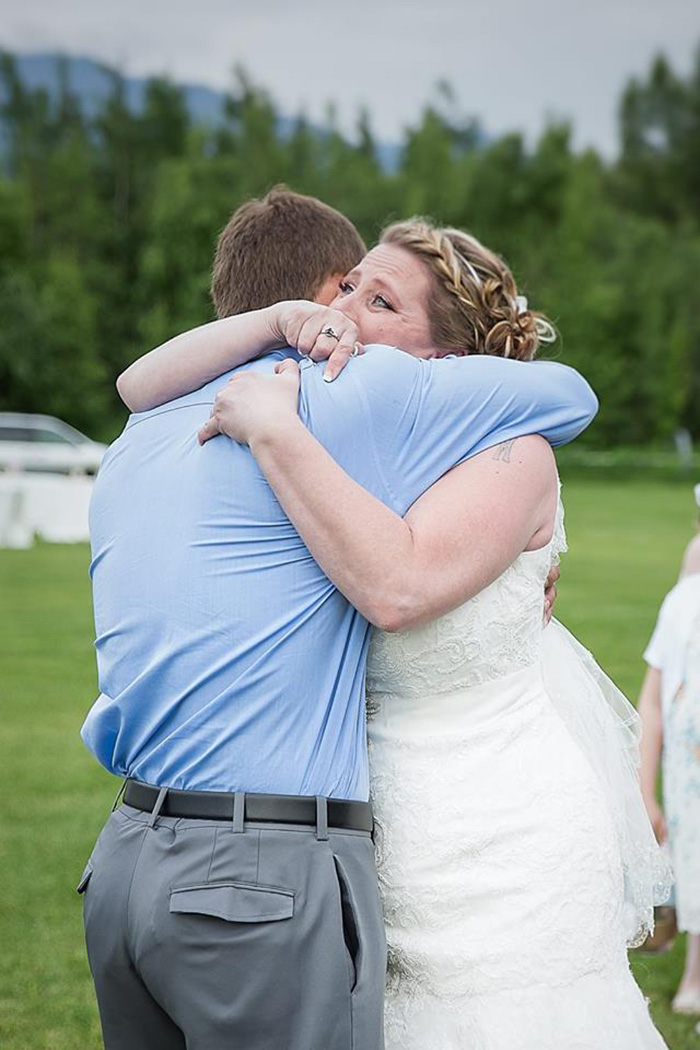 Photo credit: Love Adventured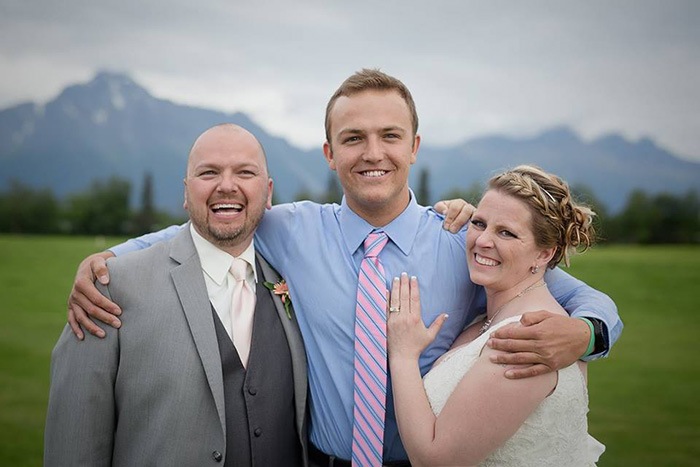 Photo credit: Love Adventured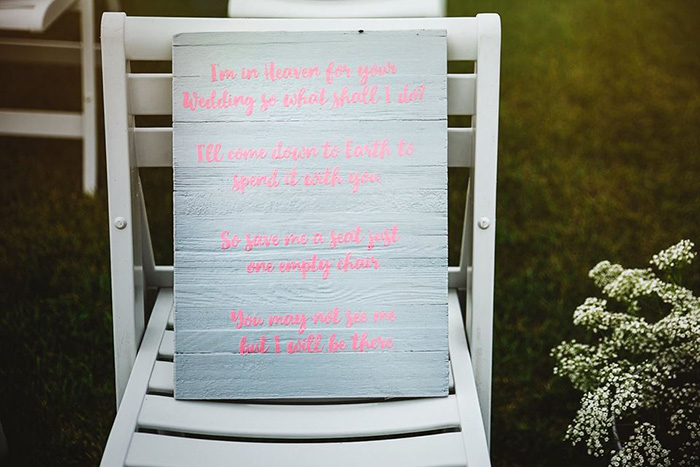 Photo credit: Love Adventured