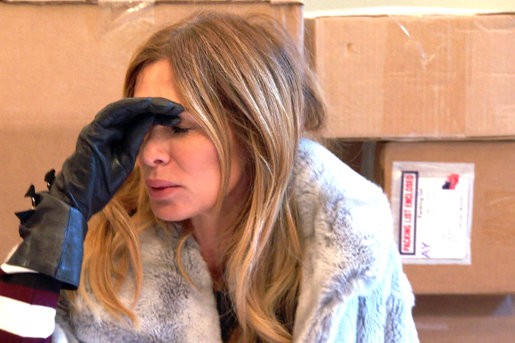 Carole Radziwill has had a problem with Luann de Lesseps for the past year, as Luann unleashed her anger on Carole when she learned that Radziwill had started seeing Adam Kenworthy. Adam had dated Luann's niece Nicole and the two were now trying to move on as they had ended their relationship. Radziwill didn't share her new relationship with Luann immediately, but she did after a few days. But Luann herself waited over a month to share her relationship with her co-stars. According to a new report, Carole Radziwill is now revealing why she has a problem with her co-stars.
 "I thumbed through Luann's book on manners but she didn't include a chapter on this. Based on prior experience with her, I assume it's somewhere between "Hi, nice to meet you," and the second date. I told Luann about Adam, who had dated her niece (a woman I met only briefly) right after our second date. We hadn't even kissed, let alone got engaged. And boy, was she mad. Luann, who lives with Sonja, and was soul-mating Sonja's ex, waited two months," Carole Radziwill explains in her blog, adding, "Wow! But the real news here is Luann is the girlfriend who doesn't want to know. I wish I'd seen this episode before we go to Miami to celebrate Luann's engagement. You will soon understand why."
It sounds like something will happen during the upcoming trip to Miami, where the ladies will celebrate Luann's engagement to Thomas. Maybe something will happen between Luann and Carole to make their dynamic even more tense and awkward, since they are not even speaking to one another these days. Luann just wants Radziwill to move on, while Carole is genuinely hurt by what was said.
What do you think of Carole Radziwill's blog for this week's episode?