Cop Is Called To Arrest Teen For Sneaking Into Gym. Instead, He Buys Him A Membership
October 18, 2017

A Chicago teen has a new gym membership after a police officer paid for his dues at a fitness center following repeated attempts to sneak onto the basketball courts.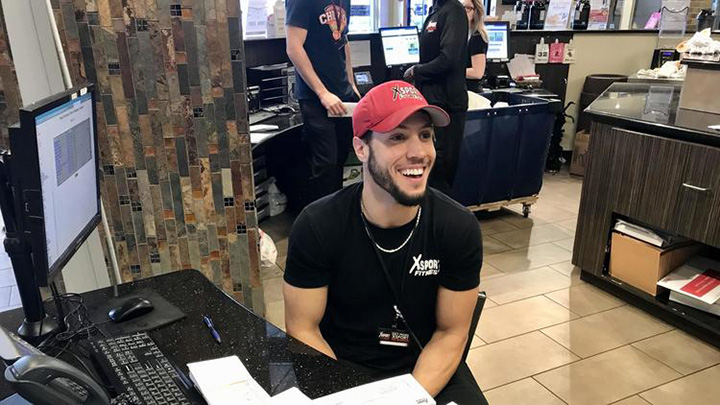 Justin Pritchett, X-Sport Fitness. Credit: Mike Isaacs / Pioneer Press

X-Sport Operations Manager Justin Pritchett said the teenager would repeatedly walk past the front desk and onto the court. He said only a day after being warned, the boy tried to sneak in yet again.

"We had no choice but to contact police," Pritchett told The Chigaco Tribune.

Skokie police officer Mario Valenti responded to the call for police that August day. What happened next surprised everyone at X-Sport.

Instead of arresting the teen, Valenti offered to pay $150 of his own money for a membership.

Valenti, who has served on the force for more than two decades, said he rather have the teen shooting hoops than "being on the street and possibly getting into trouble."

"Most of us took this job to help people, not to hurt them," Valenti said. "The job can be negative. For the most part, the job is dealing with good people having a very bad day so you're not seeing the best side of people."

The act of kindness helped flip the teen's negative attitude toward law enforcement, said Valenti.

"It seems like all that's represented (in the news) with police is the bad stuff, and it's a shame, because when I took this job 23 years ago, I didn't think everyone was going to hate you, which is sometimes the feeling you get as a police officer," Valenti told the Tribune.

A spokesman for the Skokie Police Department said it's important that the public sees ALL of what police do.

"The good stories are not out there," Officer Eric Swaback told the Tribune. "People don't always know about them. Police do good things all the time but, unfortunately, people have no way to hear about them."
Please consider
making a donation
to SunnySkyz.com and help our mission to make the world a better place.