Cops Respond To Complaints Over Slip-And-Slide, Join In On The Fun
July 7, 2017

Two Asheville, N.C., police officers responded to a complaint over a homemade slip-and-slide allegedly blocking a road. Kids and adults built the slide to cool off from the 85-degree heat.

The officers arrived at the scene and quickly determined there were no issues – so they joined in.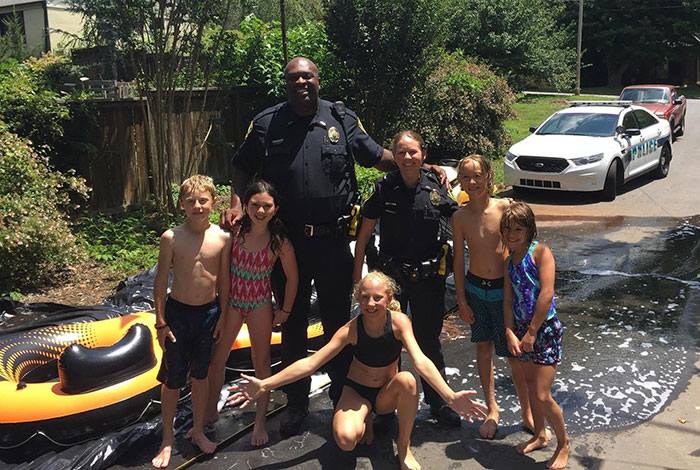 "I'm not here to break up your fun," Carrie Lee, one of the officers, told the crowd before going down the slide in full uniform.

"They had such good energy. All the kids were loving it," resident Travis Eagledove told ABC News.

Videos of her slide, along with fellow officer Joe Jones, were posted to Facebook and quickly went viral.