Cow Escapes Slaughterhouse By Smashing Through A Metal Fence And Swimming To An Island
February 18, 2018

A local politician in Poland has agreed to let a cow live in peace after she escaped a slaughterhouse and swam to safety.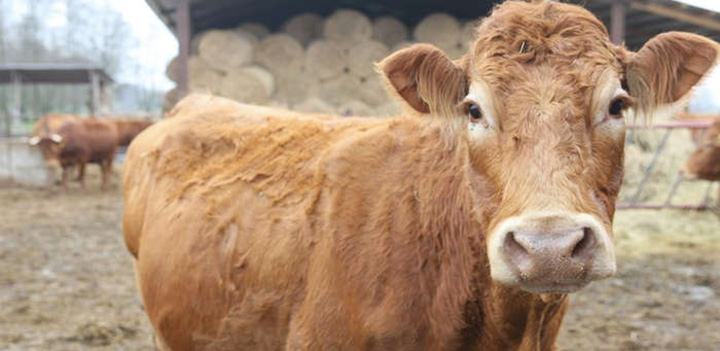 Credit: Paweł Kukiz / Facebook

The cow has been living alone on an island, attacking anyone who comes near, after staging a miraculous escape on her way to a slaughterhouse.

According to the Polish news show Wiadomosci, the cow made its bid for safety last month after she refused to get into a truck that was transporting cows to a slaughterhouse. Instead she smashed through a metal fence, broke the arm of the man trying to catch her, and made a dash for the nearby Lake Nysa.

She then swam to an island in the middle of the lake.

The cow's owner, Mr. Lukasz, spent a week trying to get her to come back before finally giving up.

Lukasz considered having the cow shot, but that's when a local politician stepped in.

Pawel Kukiz, a political leader in the town of Nysa, offered to pay for the "hero cow" to be saved from death.

"She escaped heroically and infiltrated the island in the middle of the lake, where it remains today," Kukiz wrote on Facebook. "She did not succumb to firefighters who wanted to transport her by boat and she was still on the battlefield."

"I am not a vegetarian, but fortitude and the will to fight for this cow's life is invaluable. Therefore, I decided to do everything to cause the cow to be delivered to a safe place and in the second stage, as a reward for her attitude, give her a guarantee of a long-term retirement and natural death."
Please consider
making a donation
to
Sunny Skyz
and help our mission to make the world a better place.