Dad Gets A Tattoo Of His Son's Cancer Scar To Boost His Confidence
June 24, 2016

"This broke my heart. I told him if people wanted to stare, they could stare at both of us."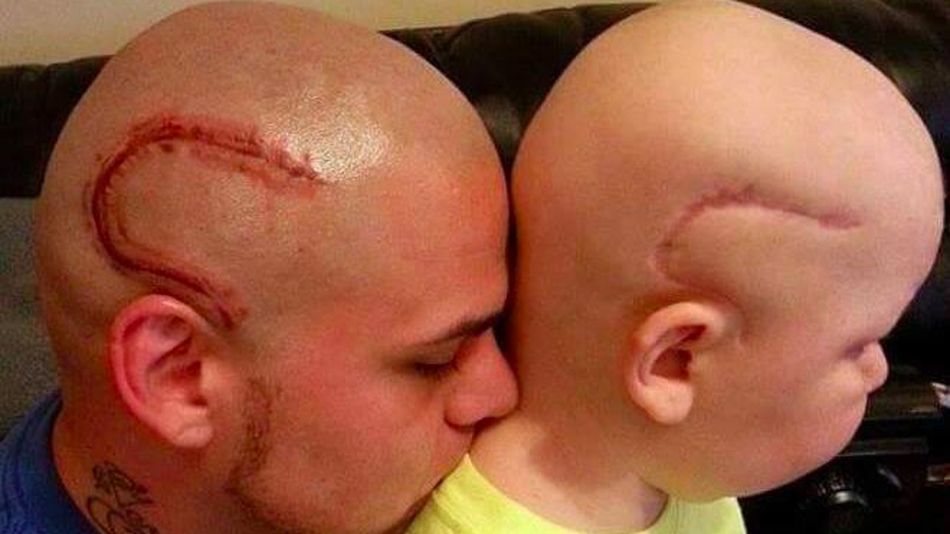 In March 2015, Gabriel Marshall was diagnosed with anaplastic astrocytoma, a rare — and malignant — brain tumor. At that time, Gabriel was just 6 years old. The golf ball-sized tumor was successfully removed from his brain, Gabriel has been out of treatment for nearly nine months, and recent scans show he is now stable, but he has remained self-conscious about his scar.

In order to boost his self-confidence, Gabriel's father, Josh Marshall, decided to get a tattoo exactly like his son's scar.

Josh then submitted a photo of him sporting his new tattoo, while Gabriel proudly wore his own scar, to the annual St. Baldrick's Foundations #BestBaldDad Father's Day competition.

Josh and Gabriel came in first place with over 5,000 votes.