Dog Dragging 6-Pound Tumor And Left For Dead Gets Second Chance At Life
October 12, 2017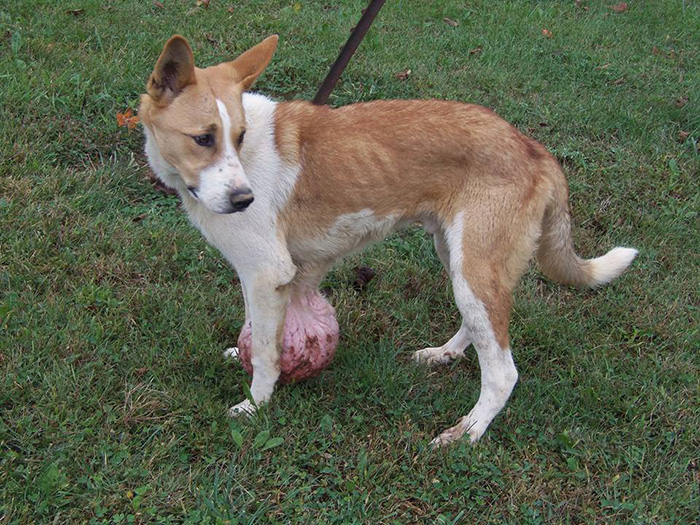 A one-year-old dog has a new lease on life after he was dropped off at an animal shelter dragging around a massive tumor.

Clyde was brought to the Gallatin County Animal Shelter by his owner who told employees to euthanize him.

Instead, employees saved him.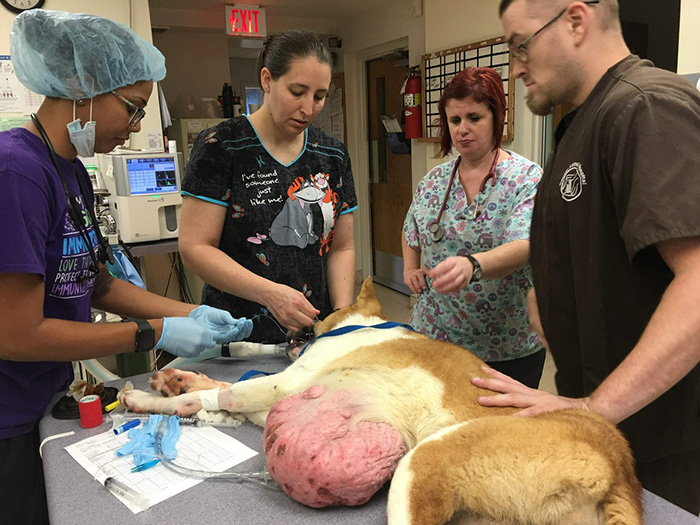 WLWT-TV reports that Clyde is now recovering from surgery to remove the 6-pound tumor at HART of Cincinnati Animal Rescue and has another chance to find a forever family.

"With how sweet he is, he will have no problem finding a home," Shari Wyenandt with HART Animal Rescue said.