Dog Spots Stranger In Airport And Instantly Knows He Needs Comforting
February 17, 2018

A trained therapy dog saw a stranger at the airport terminal gate and instantly knew the man needed to be comforted.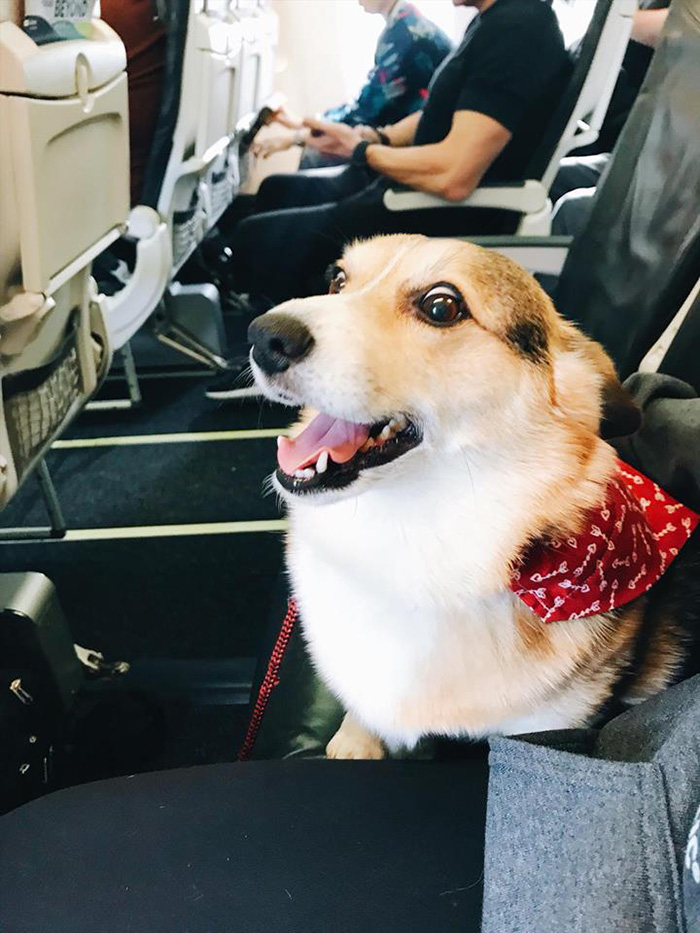 Meet Cora! Credit: Madison Palm / Facebook

Cora was rescued from a backyar breeder just a few months before her eight birthday. Madison Palm originally planned to only foster Cora, but ended up falling in love with her and adopting her.

And since Cora is so excited to meet every person she comes across, Madison decided to get her trained as a therapy dog.

At the airport earlier this week, Cora used her training to help a man in need. The happy pup walked right up to a man sitting alone at the airport terminal gate.

"Before I could even call her she was already at his feet being loved on," Madison told The Dodo.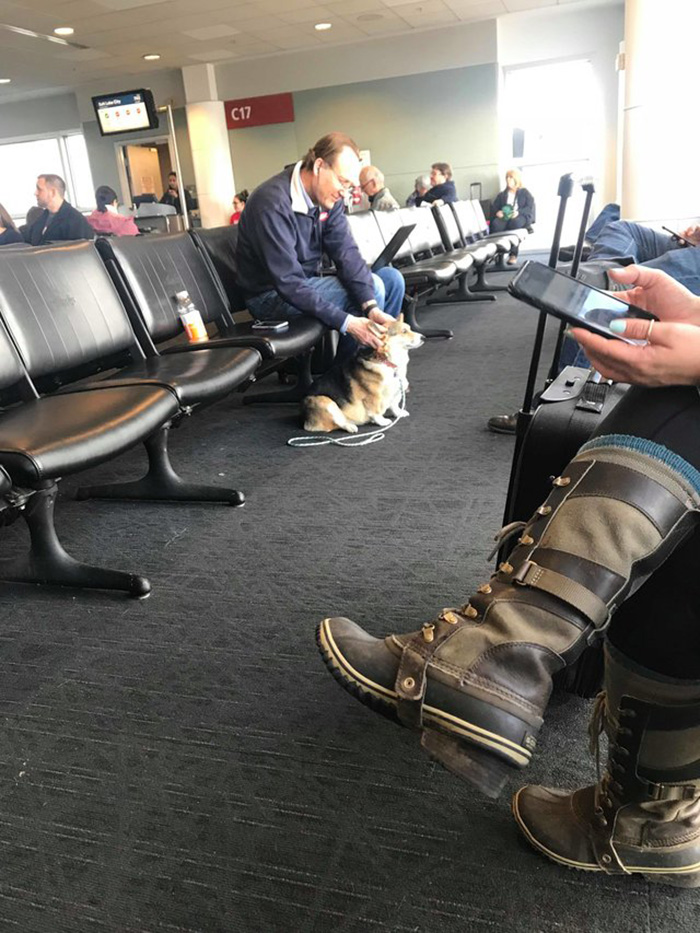 Credit: Madison Palm / Facebook

"I asked him if she was bothering him and with a somber face and watery eyes he said, 'No, no; I lost my dog last night.' He scratched behind her ears, patted her on the back and was whispering how cute she was. He took out his phone to snap a photo and she sat directly in front of him facing him and staying perfectly still for it."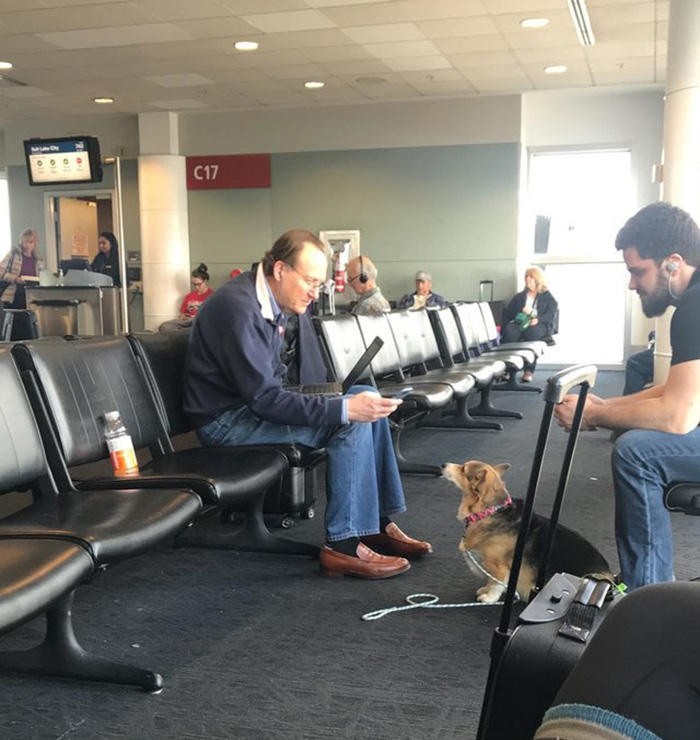 Credit: Madison Palm / Facebook

Madison says Cora's gentle and kind nature never goes unnoticed.

In fact, she made many new friends while traveling between airports.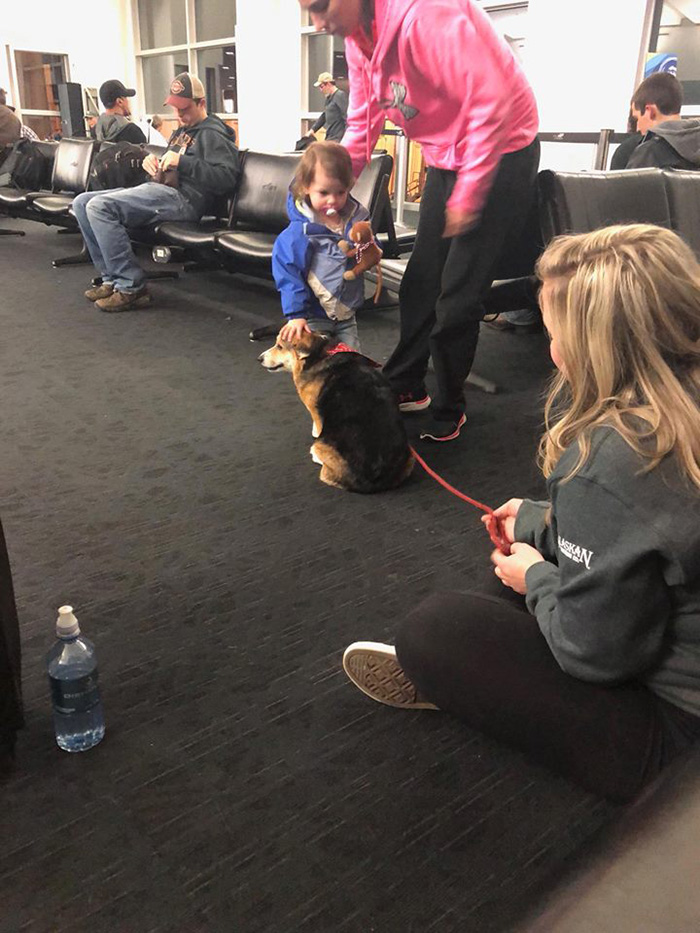 Credit: Madison Palm / Facebook

"She got the kid to stop screaming so that was a plus," Madison wrote on Facebook.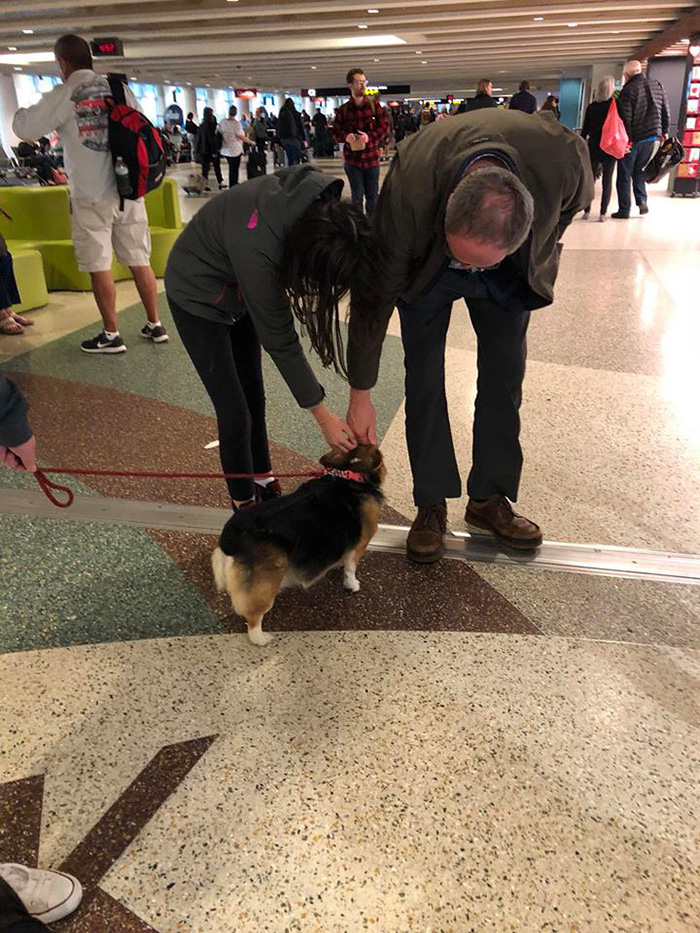 Credit: Madison Palm / Facebook

"She knows who is hurting and she knows who needs her. I've never questioned that. I am blown away by her on a daily basis. Who knew a dog who was unloved for seven and a half years could have so much love to give?"
Please consider
making a donation
to
Sunny Skyz
and help our mission to make the world a better place.