Hero Dog Saves Boy And His Mom From Deadly Rattlesnake
October 19, 2017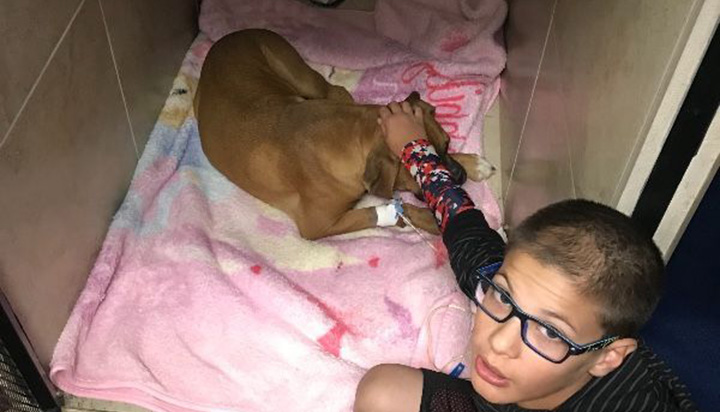 via GoFundMe

A family dog has been hailed as a hero after she risked her life to save a 10-year-old boy and his mom from a deadly rattlesnake.

Last Sunday, Cole, his mother and Nala the boxer were on a walk in their Lancaster, California, neighborhood when the aggressive rattlesnake appeared in their path. Nala immediately leapt in front of Cole and his mom to protect them.

The snake shot forward to bite and struck Nala on the nose before taking off.

"She waited until we were safe. She stood her ground. She didn't like whimper or anything when she got bit," Cole told KABC.

Cole's stepdad, Anthony Borquez, rushed Nala to the veterinary hospital.

"When my son had told me it was light green, I knew that it was a Mojave green (snake) and they're extremely poisonous, way more so than a diamondback," Borquez said.

Borquez' quick reaction saved Nala's life. The faster you get help following a rattlesnake bite, the greater chance an animal or human has for survival.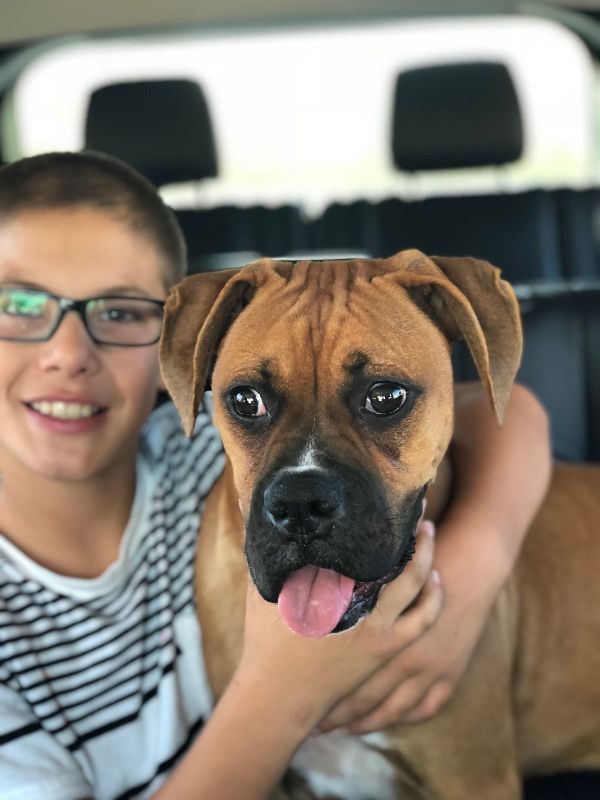 Nala the Hero Boxer / via GoFundMe

"I grew up with boxers. They're incredibly protective dogs. That's why we got the breed. We got her from a rescue. We rescued her and she rescued us," Borquez told KABC.

Nala is currently under the care of their local animal hospital and is expected to make a full recovery.

The family said medical bills for Nala's recovery will cost $4,000 dollars, and they've setup a GoFundMe page to help pay for those bills.