Illinois Community Raises $500 In Hours To Send Homeless Veteran To Stay With A Friend In New York
December 30, 2017

Residents in Troy, Illinois, raised more than $500 on Facebook to get a homeless veteran on a bus to New York — all within hours.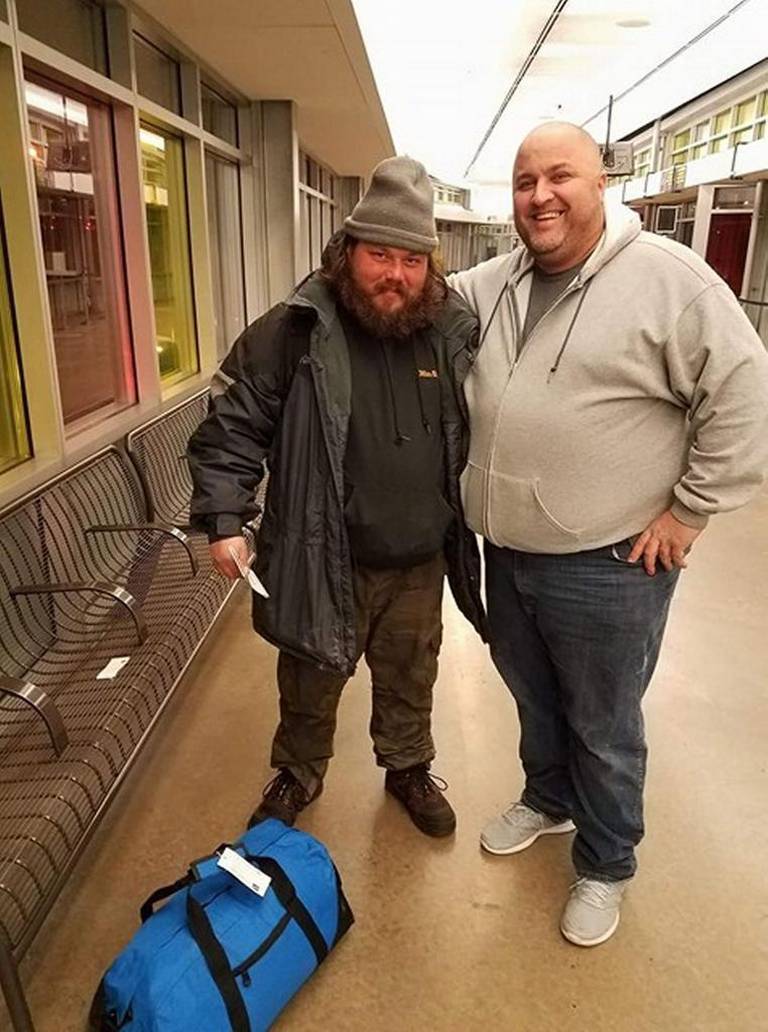 Michelle Noyes saw what she thought was a large bag of trash as she and her family were driving, but then realized it may have been a sleeping bag. She told her husband to turn the car around.

Sure enough it was a person, Marine veteran William Bozman, huddled in a sleeping bag to avoid the record-breaking cold.

"It made me feel awful, thinking about someone out in the cold like that," Noyes told BND.com. "His face was so, so red from the cold … when he took his head out of the sleeping bag, I could see how cold and miserable he was."

Noyes posted about Bozman in the "Out and About in Troy, Illinois" community Facebook page to see if anyone could help him.

The post took off.

Troy residents brought him food, water, blankets, and warm clothes throughout the day, and were able to raise enough money to buy him a bus ticket to New York, where he had a friend he could stay with.

"It was really beautiful," Hartlein said. "Not one person said, 'Is he black or white?' or 'He should get a job' or 'He's probably on drugs.' No one asked one question of judgment; people just came together to help a stranger who needed it."

"In the span of a few hours, he went from freezing and hungry to full and happy and with a bus ticket and a few hundred bucks in his pocket," said Tony Hilker, founder of Making a Difference. "To see the community of Troy come together like that, that was really cool to see."
Please consider
making a donation
to
Sunny Skyz
and help our mission to make the world a better place.