Mall Of America Takes A Bold Stand By Closing On Thanksgiving For The First Time
October 6, 2016

The biggest mall in the US has drawn a line in the sand when it comes to opening on Thanksgiving Day.

Mall of America was among the growing list of retailers and malls that open their doors on Thanksgiving night to stretch Black Friday amid a fierce battle for consumers' holiday spending.

But no more.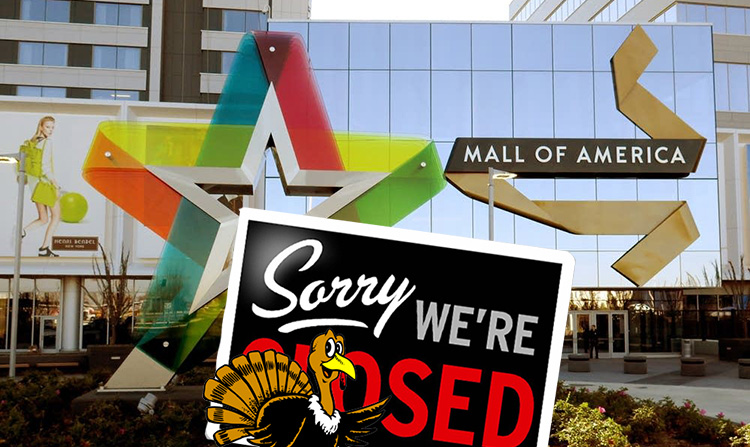 Photo credit: Tim Nelson

The megamall notified employees and tenants that it is reversing course this year and will close down as many of its operations as possible on the holiday, Star Tribune reports. Nickelodeon Universe and the movie theaters will be closed for Thanksgiving for the first time in its 24-year history.

"We're excited to give this day back to our employees so they can celebrate with their families," vice president of marketing and business development.

(h/t) Star Tribune