Man Hires Homeless Man And Builds Park Stairs For $550 After City Estimates $65,000-$150,000 For The Project
July 20, 2017

A man spent $550 building a set of stairs in his community park after the city of Toronto estimated a price of $65,000-$150,000 to complete the project.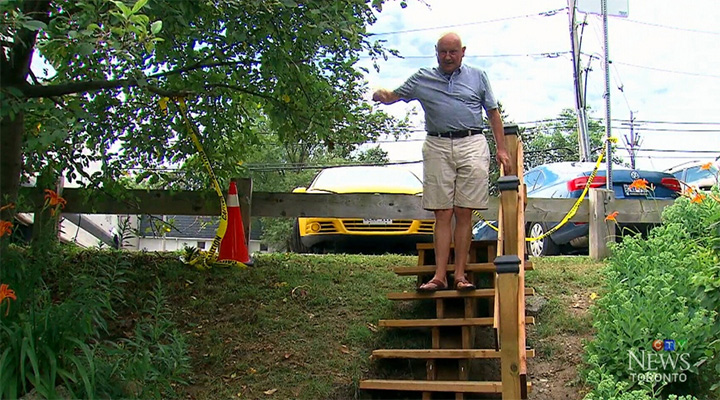 Credit: CTV News

Retired mechanic Adi Astl says he took it upon himself to build the stairs after several neighbors fell down the steep path to a community garden in Tom Riley Park, in Etobicoke, Ont.

"I thought they were talking about an escalator," Astl told CTV News when he learned about the city's estimation of the project.

Astl says he hired a homeless person to help him and built the eight steps in a matter of hours for just $550.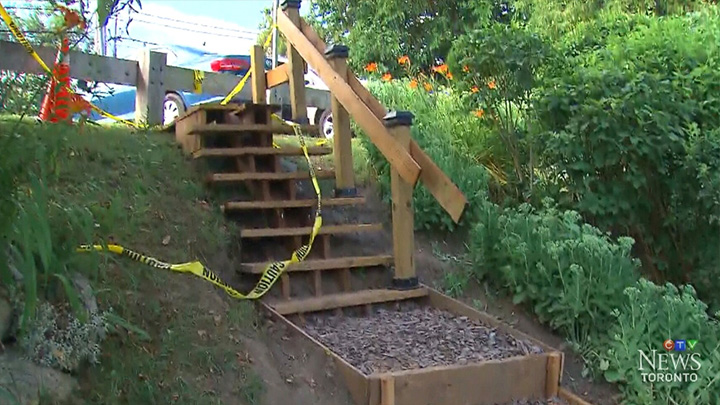 Credit: CTV News

"To me, the safety of people is more important than money," Astl said. "So if the city is not willing to do it, I have to do it myself."

City bylaw officers have taped off the stairs while officials make a decision on what to do with it. However, Astl has not been charged with any sort of violation.