Meet The Hero Who Stopped The Waffle House Shooter
April 23, 2018

A 29-year-old man saved numerous lives during a Waffle House shooting near Nashville, Tennessee, early Sunday morning.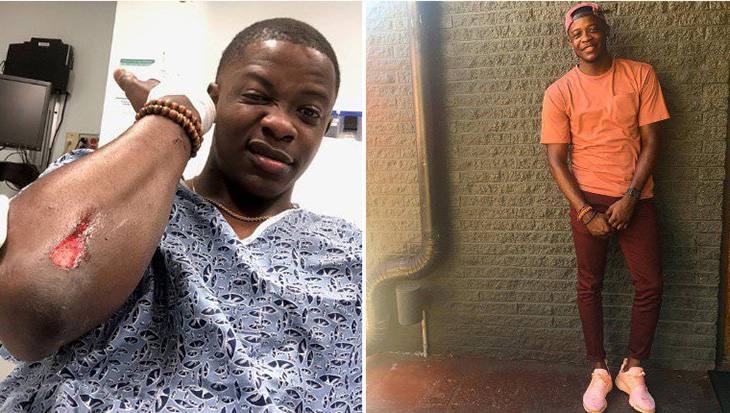 James Shaw Jr.

James Shaw Jr. walked into the Antioch Waffle House with a friend at approximately 3:20 am. Minutes later, chaos broke out.

Police say the gunman opened fire at about 3:25 a.m. Shaw initially thought the noise came from someone dropping dishes. When he realized it was gunshots, he bolted toward the restrooms.

That's when he saw the gunman.

At that moment, the shooter paused. Shaw decided to rush him.

"I figured if I was going to die, he was going to have to work for it," Shaw told reporters.

Shaw managed to wrestle the gun away from the shooter and then tossed it over the Waffle House counter. At that point, the gunman fled.

Shaw was grazed by a bullet on his elbow while grappling with the gunman. He also burned his right hand grabbing the barrel of the gun.

He was taken to the hospital at about 4 a.m. Sunday morning and released at 7:30 a.m.

Shaw told the media he doesn't feel like a hero.

"While I was in hospital, a girl that was there said you saved my life," he said. "I didn't do it to be hero."

"I was just trying to get myself out. I saw the opportunity and pretty much took it."

In an interview with WSMV, Shaw broke down thinking about the four people he couldn't save and apologized to their families. His first step in giving back to the families was creating a GoFundMe page to assist the victims of the shooting. Within hours, he reached his goal.
Please consider
making a donation
to
Sunny Skyz
and help our mission to make the world a better place.