Nadal Notices Something's Wrong In The Crowd, Stops The Match Until It's Resolved
September 29, 2016

Tennis star Rafael Nadal stopped a match when a distraught mother interrupted the game because she had lost her young daughter in the crowd.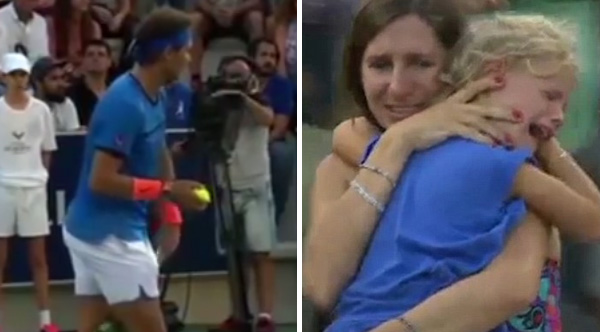 Nadal was about to serve, but stopped when he heard the commotion, sparking a court-wide search for the toddler.

The tearful girl was soon spotted a short distance away and bystanders alerted the emotional mother, who ran to pick her up and hug her tightly.

The spectators applauded the emotional moment while Nadal was seen smiling after the happy ending.