NFL Player Donates Entire 2017 Salary To Educational Charities
October 21, 2017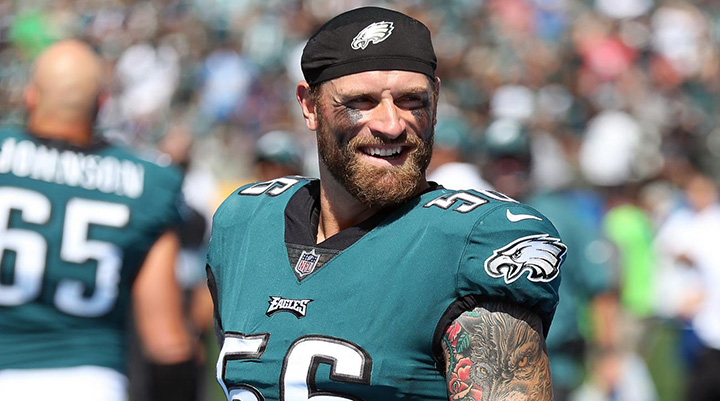 Chris Long / Getty Images

Philadelphia Eagles defensive end Chris Long is donating the rest of his year's salary to improve educational opportunities in the United States.

"My wife and I have been passionate about education being a gateway for upward mobility and equality," Long told The Associated Press. "I think we can all agree that equity in education can help affect change that we all want to see in this country."

Long already gave up his first six game checks to provide two scholarships for students in his hometown of Charlottesville, Virginia. Now, he's using the next 10 to launch the "Pledge 10 for Tomorrow" campaign.

Let's make a difference this season & ensure education is attainable for everyone. I made a pledge; it's your turn: https://t.co/yCKRaeYXT1


— Chris Long (@JOEL9ONE) October 18, 2017

"I'm playing the entire 2017 NFL season without collecting income because I believe that education is the best gateway to a better tomorrow for EVERYONE in America," Long wrote on Pledge It. "I'm encouraging fans, businesses and every person with a desire to join in my pursuit of equal education opportunities for all students to make their own pledge. My goal is that through this campaign my donation will be doubled by those inspired to join the effort — because together we can accomplish more."
Please consider
making a donation
to SunnySkyz.com and help our mission to make the world a better place.