Parent's Bury Their 20-Year-Old Son, But Not The Truth About His Cause Of Death
April 28, 2016

William and Aimee Scannell had to bury their son this week. He was just 20 years old.

But they refused to hide the truth about the college sophomore's cause of death: heroin overdose.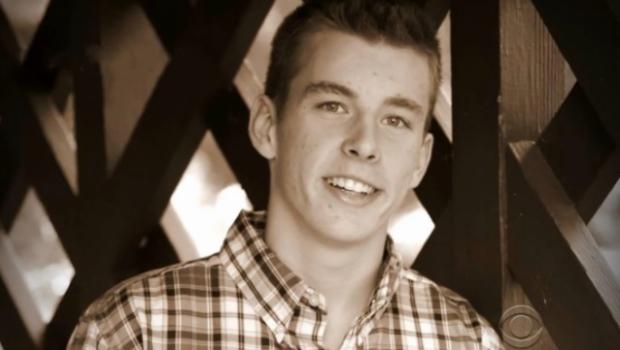 Emmett Scannell / CBS News

William posted a Facebook message with their son's obituary, and he read it to everyone at the funeral. It reads:

"PLEASE SHARE THIS AND PROMOTE AWARENESS!!! ONE MORE TIME IT'S WORKING!!

When you look at his picture, do you see his innocence? When you look at his picture, do you see an athlete, scholar, writer, inventor, musician, straight "A" student, or maybe even someone your daughter could date? When you look at his face in this picture, doesn't it scream happiness??? When you look at this picture, do you not see a future success story? Ya, I see all of these things too when I look at this picture but let me ask you this question…

When you look at this picture, do you see a "junkie"?? Do you see a desperate young man that is addicted to heroin???? Do you see someone that is so sad or depressed or who has become a prisoner of his own life??

This young man just passed 4 days ago from an overdose and he was only 20 years old. He lived amongst us, had parents who loved him unconditionally, and he had his whole life ahead of him!!! To the parents of young kids, I beg you, please do not think it can not be your child…Please do not be naive to the point that your child does not or never will use drugs or alcohol. Please open your minds and hearts to this epidemic and make sure.you always talk to your children and I just have one last question for you…When you take a picture of your child or see your child smiling from ear to ear, do they look as happy as this poor lost soul??? Please, talk to your kids!!!!! I BEG YOU!!!!!! And make this go viral!!!"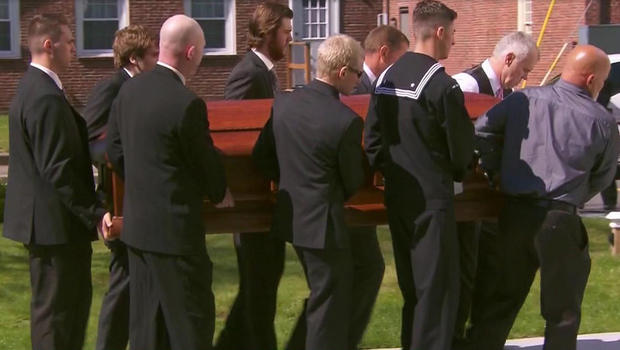 Coffin carrying Emmett Scannell at funeral / CBS News

Their public plea is already making an impact.

Bill told CBS News, "A close friend of mine came up and hugged me and whispered in our ear that because her daughter who had been a heroin addict and substance abuse sufferer saw Emmett's story — they were leaving right here from the funeral to check her into detox immediately."