Police Officer Adopts Homeless Addict's Baby After Chance Encounter
December 11, 2017

Albuquerque Police Officer Ryan Holets has adopted a baby from a homeless heroin addict after a chance encounter.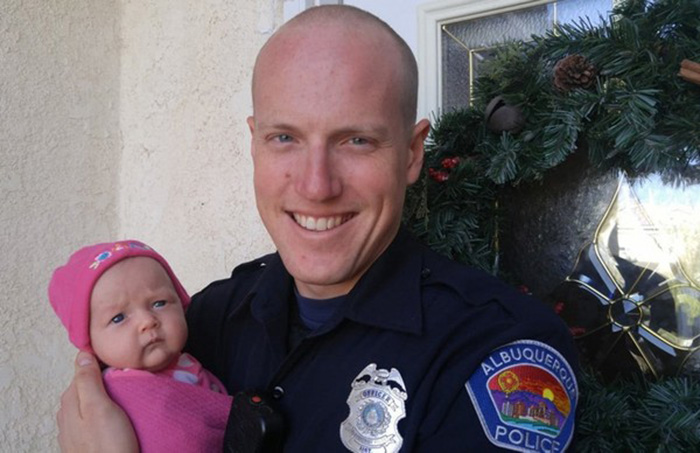 Credit: Holets family / CNN

On September 23, Holets responded to a possible theft at a nearby convenience store. As he left the store, he noticed out of the corner of his eye a couple sitting in the grass. The man and woman were shooting up heroin in broad daylight.

Then he noticed that the woman was pregnant.

"You're going to kill your baby," Holets is heard saying on the bodycam footage. "Why do you have to be doing that stuff?" It's going to ruin your baby."

In the video, the woman is seen breaking down in tears after hearing this.

In the course of the conversation, she emotionally told Holets that she desperately hoped someone would adopt her baby.

He made the call to not charge the couple with drug possession but he couldn't shake the voice in his mind telling him that this was his chance to help and truly make a difference.

Holets, who's married with four children, decided in that moment to adopt her baby.

"I was led by God to take the chance," he said. "God brought us all together. I really don't have any other way to explain it."

Holets and his wife, Rebecca, were at the University of New Mexico Hospital when the woman gave birth to a baby girl on Oct. 12.

The Holets family named her Hope.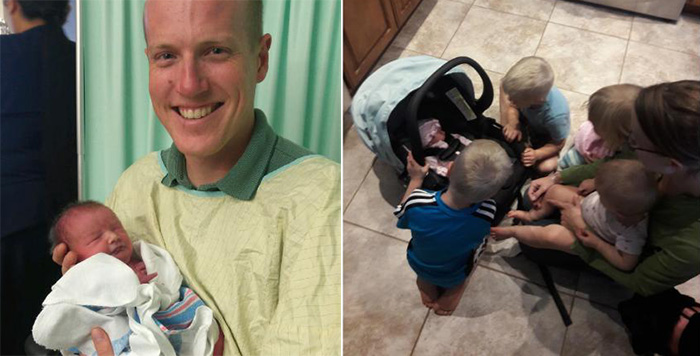 Credit: Holets family / CNN

Doctors needed to treat Hope to help her through withdrawals — "It was very difficult to watch," Holets told CNN — but she was able to leave the hospital after a week and a half.

"She's gaining weight, eating well, sleeping well," Holets said of Hope. "We're just praying and hoping for the best for her."

In addition to giving Hope a life she deserves, Holets hasn't given up on helping her birth parents get clean.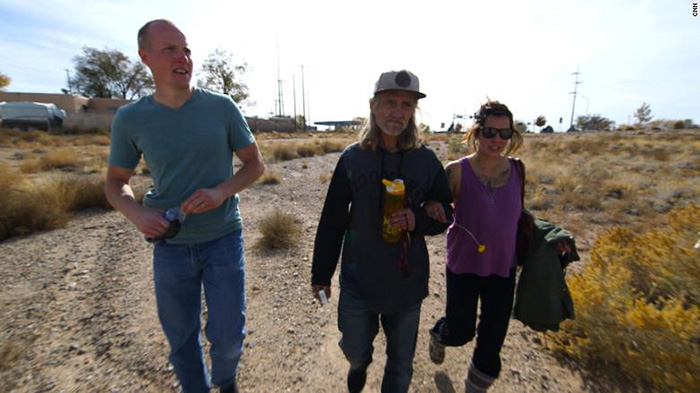 Credit: CNN

Holets has been quietly helping them find the right rehabilitation center and gave them a tablet computer so they can receive photos of Hope over email.

He told The Washington Post that the couple is "willing to talk and interested" in meeting representatives from a rehab center.

Holets is hopeful that it will happen.
Please consider
making a donation
to
Sunny Skyz
and help our mission to make the world a better place.