Smiling Stingray Pups Named Cookies And Cream Love Getting Their Photo Taken
July 24, 2017

Meet Cookies and Cream, sister stingray pups born at Sea Life Sunshine Coast in Australia.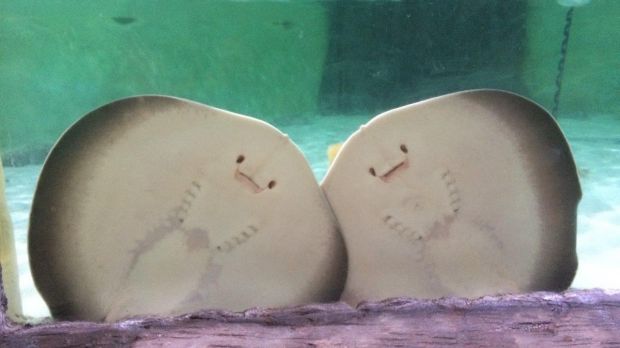 Photo credit: Brisbane Times

Their names, which were chosen from 1500 entrants from the public, reflect the mottled black and white pattern on their upper surface.

"Cookies and Cream have a really strong sisterly bond and have been sticking together since day one," senior aquarist Amanda Reno said.

"They are such posers and love having their photo taken. They rest against the glass waiting for their close-up all day long."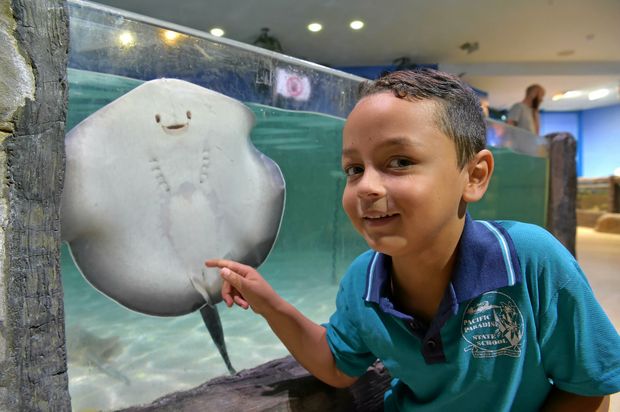 Photo credit: Sunshine Coast Daily