Teacher Almost Quit Because Of Unruly Student. Then She Adopted Him
February 8, 2018

A fourth-grader's behavior was so bad that his teacher Chelsea Haley almost gave up on teaching altogether. So Haley did what she felt she had to do: she adopted the 12-year-old student, and his one-year-old brother.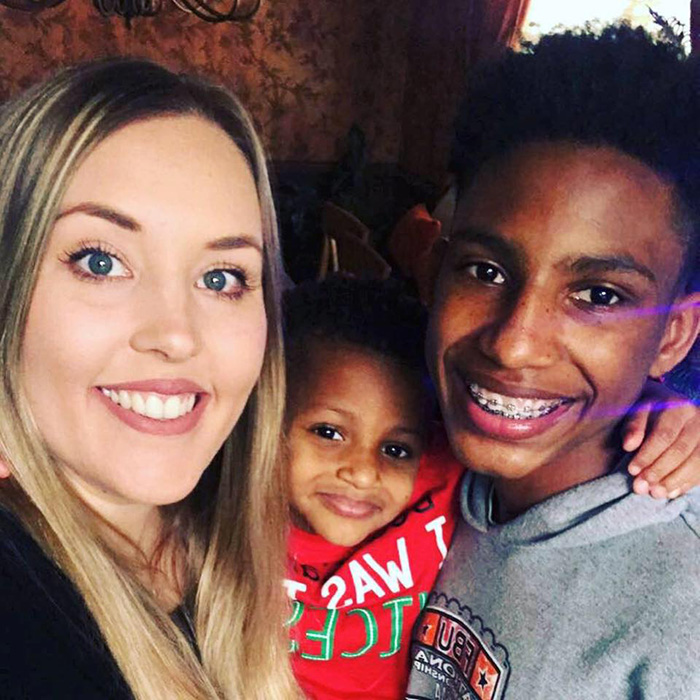 Credit: Chelsea Haley / Faebook

Haley, 24, joined Teach for America in 2013 to make a difference in a low-income school. She met Jerome Robinson while teaching at an elementary school in Baton Rouge.

"At certain points, his behavior got so bad," Chelsea Haley told CNN, "I thought, 'I can't do this anymore. I can't be a teacher.'"

Though she struggled to control him, the two formed an unlikely bond. Other teachers would send Jerome to Haley's classroom because they knew she was the only one he would listen to.

As her two-year experience with Teach For America was drawing to an end, the school principal suggested Haley stick around "for Jerome." She did, signing on for a third year as a special education teacher.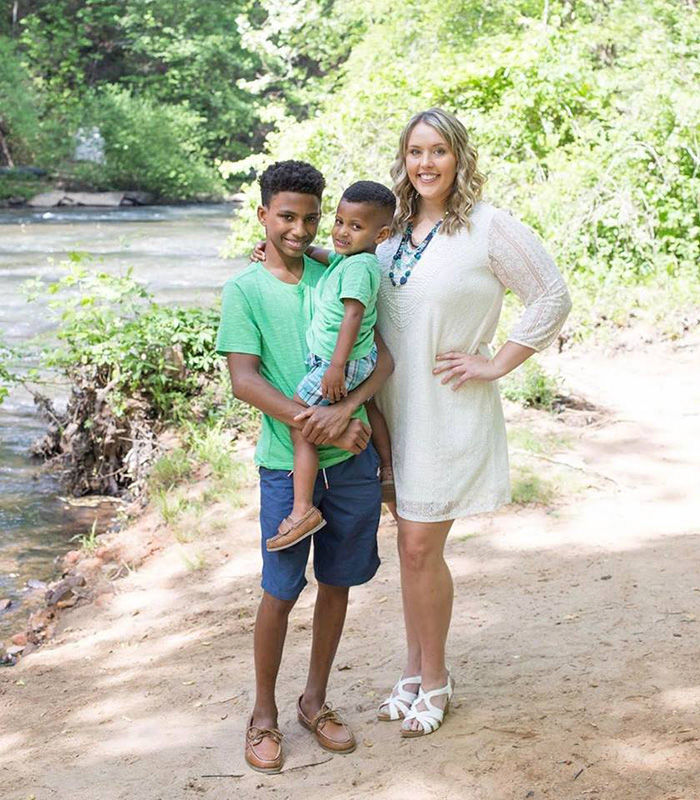 Credit: Chelsea Haley / Faebook

Then one October night, Haley felt as though God spoke to her in a dream, telling her to be Jerome's mother.

Jerome and his one-year-old brother lived in poverty with their grandparents and birth mother, who shared care for the two boys. The family was going through tough times after the recent loss of two family members.

Haley says she awoke from the dream and laughed out loud, thinking the idea was preposterous, and went back to sleep.

But the very next day, Jerome looked up while taking a test and asked Haley if he could live with her.

Now Haley knew it was meant to be, so she invited Jerome's mother to dinner.

Haley explained to her that she was finishing her third year at the school, and planned to return to Georgia. "You can go back," the boys' mother told Haley. "But I want you to take Jerome and Jace with you."

Within months she adopted the two boys. The family now resides in Marietta, Georgia, and is thriving more than ever.

"I never thought I'd be a single mom at age 24, especially of two boys, one of which was my 12-year-old student. And the other one who was only a year-and-a-half."

Haley says Jerome "has not gotten any suspensions or anything, which is a huge improvement from life in Louisiana."

He has made honor roll both quarters this year so far.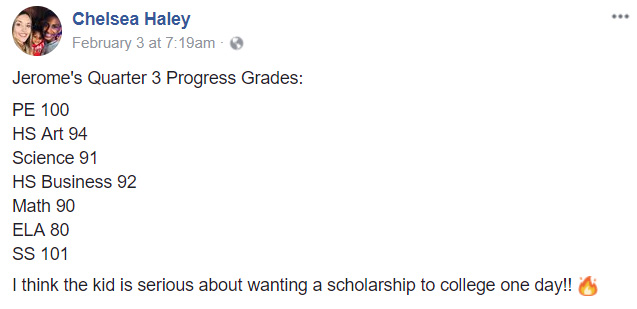 Facebook screenshot

"I always knew I wanted to be a mom and I wouldn't trade this for anything," Haley said.
Please consider
making a donation
to
Sunny Skyz
and help our mission to make the world a better place.