Terminally Ill Boy Raises €400,000 In 24 Hours Because 'It Could Be Worse, Some Kids Don't Even Live To Be 6'
December 23, 2016

This is the moving story of six-year-old Tijn. He is terminally ill with brain cancer and has one last wish: he wants to raise as much money as possible to help children who are less fortunate than him.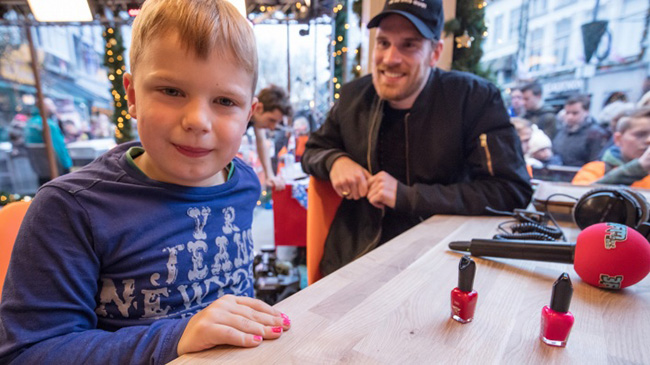 Tijn wants to prevent children from dying from pneumonia.

"Most of the poor kids infected with pneumonia do not even live to be five years old. That's why we're standing up to fight," his father said.

Tijn showed up at the Glass House to paint nails and raise funds for 3FM Serious Request and the Red Cross.

He asks people to donate €1 every time he paints someone's nails, but anyone can participate. Just paint your nails, donate at 3FM.nl/dutchboytijn, and challenge three of your friends to do the same by tagging them. If you donate, share a picture of your painted nails using the hashtags #lakaan (translates to 'Paint on' in Dutch) and #SR16.