This Mom's Act Of Kindness To Delivery Men And Women This Holiday Season Is Inspiring Thousands
December 19, 2016

A Louisiana woman is inspiring thousands on social media with the way she decided to thank the men and women delivering holiday gifts this season.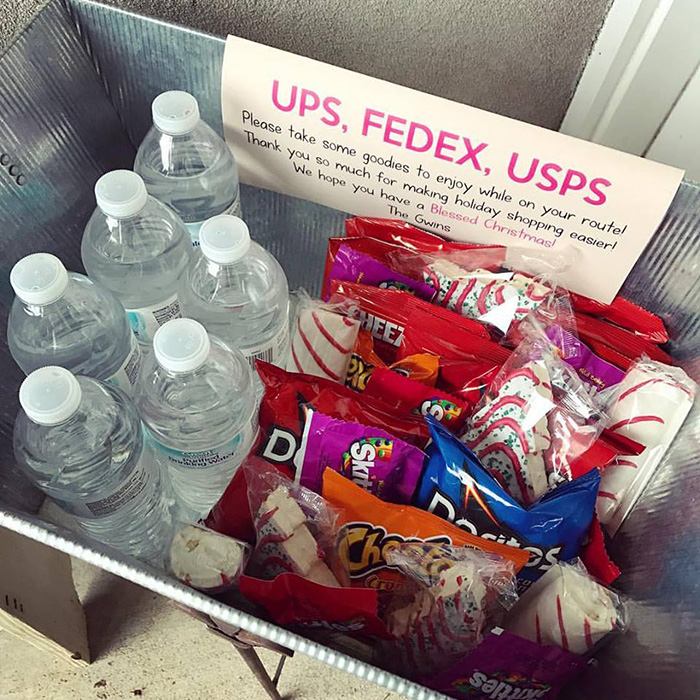 Lisa Gwin saw her local delivery man going the extra mile to ensure her Christmas presents reached her.

"I wanted to do something for the delivery guys that have been doing a great job this Christmas delivery season! (I've definitely kept them busy!)" Lisa shared on Facebook. "I had someone suggest this and I thought it was a great idea! 🎄 I had input from a few wives of delivery guys…they said their hubbies really appreciate it! If you order a lot online, consider blessing these guys during a super busy work season!"

Gwin said that when her favorite delivery man returned later that week, she knew he enjoyed the gesture.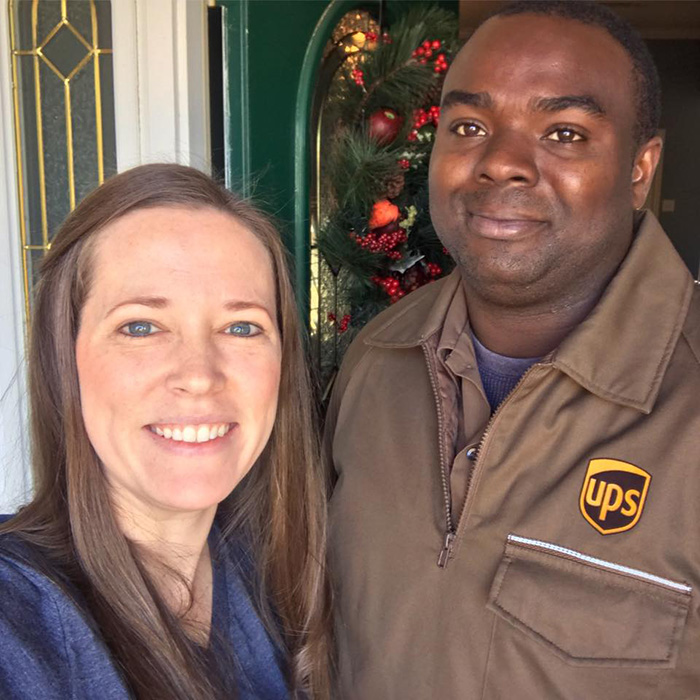 In an update on Facebook, Lisa wrote "Our UPS guy just came by and I could hear him happily laughing before he rang our door bell! (He always hands me my pkgs instead of leaving them at the door!) He was so excited and said he wished he had his camera so he could take a pic! 😂 I told him it all would still be there the next time he came by! He grabbed a couple of snacks and went back to work."

After posting her random act of kindness on Facebook, the photo of the basket quickly went viral. More than 200,000 people have liked the photo.