'This Morning' Viewers Overwhelmed By Single 'Super Dad' And His 4 Adopted Disabled Children
October 24, 2017

Ben Carpenter has been called a "super dad", a "saint" and a "hero", but to the 33-year-old he's just… a dad.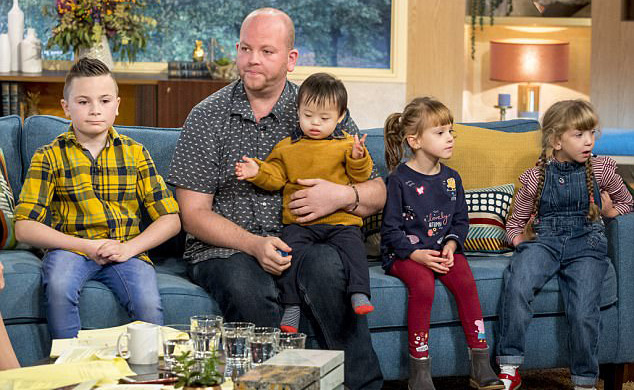 iTV / This Morning / Shutterstock

After spending years struggling to adopt as a single, gay man, Ben became father to his eldest son 10 years ago and since then, has spent thousands of hours caring for his four severely disabled children.

"Jack has autism and Ruby has such complex needs it would take me all day to explain them. Lily is profoundly deaf and Joseph has Down Syndrome," Ben told Eamonn Holmes and Ruth Langsford on This Morning.

He said that although being a single father is challenging, it's also the best thing in the world.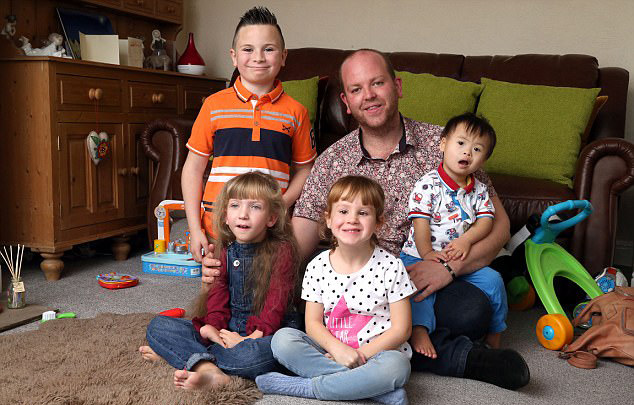 Huddersfield Examiner

"People have called me a saint and say what I do is remarkable but I just wanted to be a dad and adopting is my way of becoming a dad," he said.

"I am a believer in fate – this is what I was meant to do."

When he's not looking after the children – which is pretty much 24/7 – Ben works to educate other prospective adopters and sits on a local adoption panel.

"I celebrate and promote adoption. It's the most rewarding, satisfying and challenging thing I have done.

I am not going to sugar-coat it because it's not for the faint-hearted.

You have to be 100% committed. If you are considering adopting, make sure you have childcare experience. If you are not already a parent make sure that it's right for you.

I have always said that adopting a disabled child isn't right for everyone. You have to be totally honest with yourself."

Watch the video clip below of Ben with his children on This Morning.
Please consider
making a donation
to SunnySkyz.com and help our mission to make the world a better place.