Tourist Rescues Massive Sea Turtle Stuck On Its Back In Mexico
July 24, 2017

A turtle that managed to flip itself on its back was rescued by a tourist in Cozumel, Mexico.

"This is what I call a perfect sunrise right here," Steve Booker said.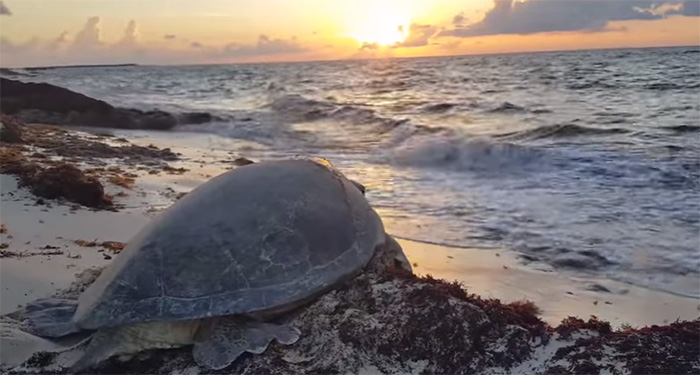 Booker set out to watch the sunrise when he came across the stranded sea turtle at the beach.

"I thought she was dead then she started blinking her eyes," Booker wrote on YouTube. "I had to help!"

The video below shows Booker flip the turtle upright and follow her as she heads back to the ocean.