Woman Tries To Save A Drowning Boy, Ends Up Saving Three Lives In The Process
June 8, 2018

An Indianapolis woman reacted quickly to save a little boy in danger of drowning in a pool, only to find that his mother was drowning, too.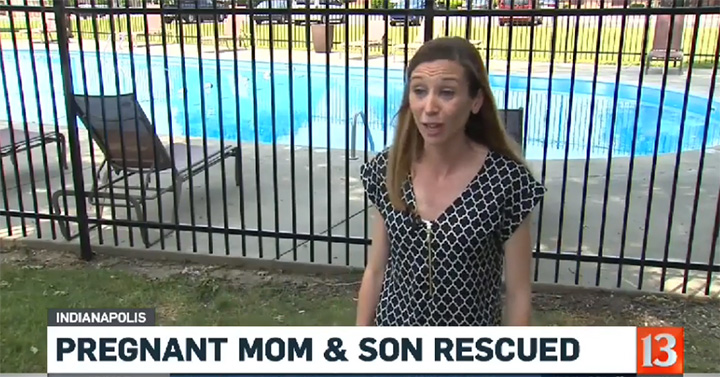 Jennifer Potter / Credit: WTHR

Jennifer Potter, the assistant manager of the apartment complex, was riding by the pool in a golf cart on Wednesday, when she saw a small child alone in the deep end.

Potter said she jumped off the cart and "took my shoes off while still running and just dove right into the pool."

But when she reached the child she saw the boy's pregnant mother submerged under him. The mother had jumped into the pool earlier to try and save her son.

Potter said the mother was trying to hold her son above the water while her own face was submerged.

"I ended up grabbing both and swimming as fast I could," she told WTHR adding, "I got a little panicky, I'm not going to lie. I swam to the side," with others helping lift the mother and son out of the water.

Firefighters who arrived shortly after the incident credited Potter with saving two lives… and then three when they discovered the mother was six months pregnant.
Please consider
making a donation
to
Sunny Skyz
and help our mission to make the world a better place.