You Can Now Buy Goats, Chickens, Shoes And More For People In Third World Countries… From A Vending Machine
December 1, 2017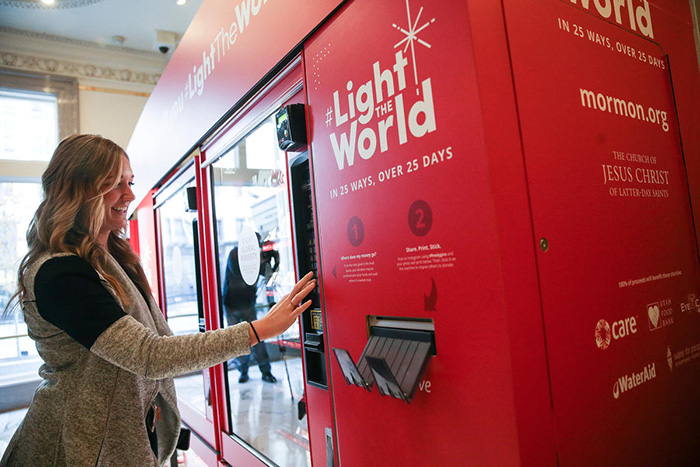 Photo credit: Spenser Heaps / Deseret News

A church in Salt Lake City has created the first-of-its-kind charity vending machines.

The Church of Jesus Christ of Latter-day Saints has installed four vending machines in the corner of the Joseph Smith Memorial Building's main lobby in downtown Salt Lake.

For $75, you can donate a goat that provides milk to a family in a third world country this Christmas. For $25, you can pay for two chickens.

It's $20 for an eye exam or $5 for a pair of eyeglasses.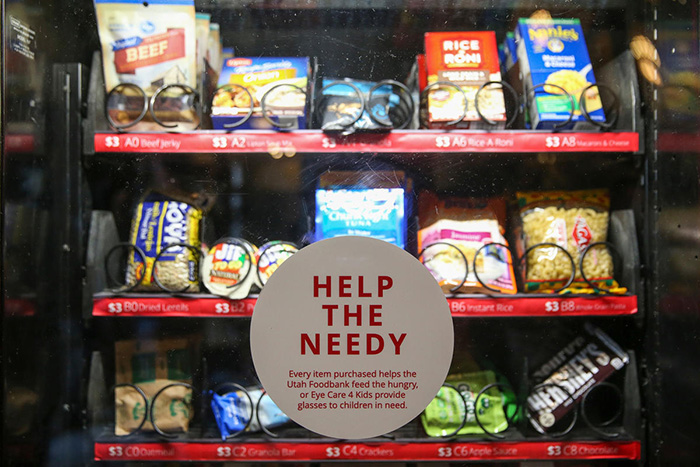 Photo credit: Spenser Heaps / Deseret News

The vending machines, based on the scripture in Matthew 10:8, "Freely ye have received, freely give," are part of the church's "Light the World" initiative.

"The idea is a simple way to donate and help charities," Brent H. Nielson, Executive Director of LDS Missionary Department explained. "Instead of getting something out of a vending machine you can actually give something."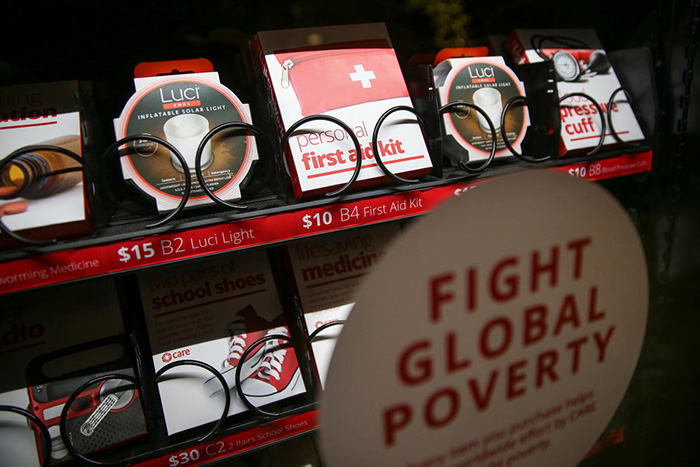 Photo credit: Spenser Heaps / Deseret News

There are four machines offering different items from different charities.

The first machine has items such as a personal first aid kit ($10), school shoes ($30) and lifesaving medicine ($55).

The second machine, sponsored by Utah Food Bank and Eye Care 4 Kids, offers small food items for $3 to glasses ($5) and eye exams ($20).

The third machine allows people to donate bottles of water.

The fourth machine's items are all free as they are cards with a scripture reference and an idea for an act of service.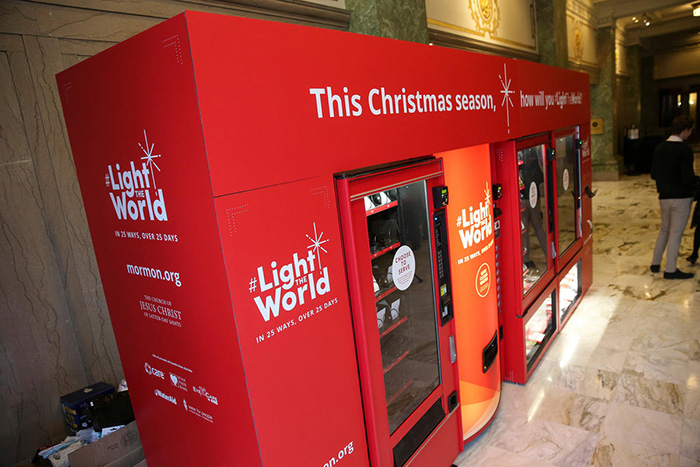 Photo credit: Spenser Heaps / Deseret News

The vending machines will only be in the one location in Utah this year — for the month of December — but there is a possibility of future expansion if there is a good response.
Please consider
making a donation
to
Sunny Skyz
and help our mission to make the world a better place.